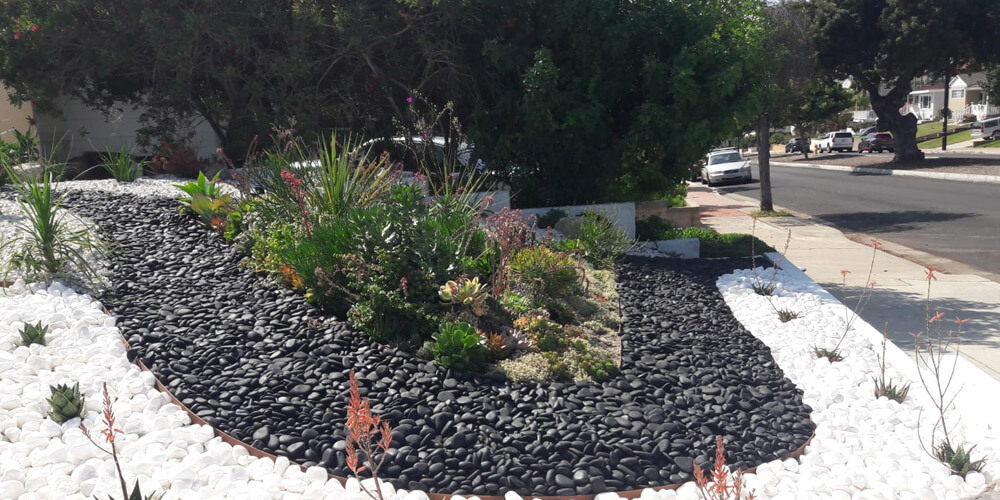 A home's landscape creates its first impression. As a landscaper, you have the option of using stones, rocks, and pebbles for your landscaping project. For different reasons, each of these materials is well suited to enhance the visual texture of a home or building.
Stones, rocks, and pebbles may be used together or separately in landscaping. Their natural appearance makes them merge seamlessly with other natural topographic elements. Here are six reasons you should choose pebbles, rocks, or stones for your landscaping project.
Rocks
1. Enjoy Relatively Low Maintenance
Rock gardens aren't challenging to take care of compared to other landscaping materials. This is because each rock occupies a large space and doesn't trap a lot of debris. Rocks are also massive, meaning once they're set up, you won't have to worry about possible displacement.
2. Create a Sense of Strength & Depth
If you want your project to give off a vibe of strength, rocks are the best option. You can only use giant rocks a few at a time. This quality can minimize any visual chaos in a landscape that already features smaller elements. Rocks bring a sense of depth and strength to your property while maintaining its tranquil appeal.
Stones
3. Add More Visual Depth
The greenery in a garden or yard can be a bit bland and boring. Large stones can be added to anchor plants and create more visual depth and interest. They also generate visual separation by adding a sense of delineation among various elements in the landscape.
Instead of having your pond, flower bed, or patio appear mashed up and formless, use stones to create distinction. They're relatively low maintenance, and they look great in all types of weather.
4. Boost Curb Appeal
The first impression of a property isn't usually made by the building but the landscape. Stones create greater curb appeal and attract attention to otherwise dull surroundings.
Pebbles
5. Add Visual Detail & Aesthetic Appeal
One eye-catching quality of pebbles is that they come in many colors. Because of the variety of colors and their smooth visual texture, pebbles make captivating, magical landscapes. They're also a great way to give your project an "expensive" appearance. Their luxurious look makes them perfect companions for water features. You can use black or gleaming white pebbles if you want to add a modern and stylish look to your landscape.
6. Use as Excellent Ground Filler & Cover
Whether you have an uneven backyard or an eroding pathway, pebbles will add beautiful coverage and create evenness in these areas. Their soft texture makes smooth stepping stones for walkways or paths, and they can protect the soil from erosion. You can also use pebbles to decorate and cover otherwise unattractive drains. Pebbles are well suited for both strip and spillover drains to add texture and aesthetic appeal without altering drainage and water flow.
No matter how big or small your landscaping project may be, you can add immense depth, character, and beauty to it with rocks, stones, or pebbles. When you're ready to get started on your landscaping plan, reach out to the experts at RS&P Rock Stones & Pebbles, a premier
landscape rock and supply superstore. We specialize in drought-tolerant landscaping and building materials, including boulders, cobble, pebbles, crushed rock, and flagstone. To learn how we can help you create the landscape of your dreams, call us today at (866) 380-0580.