River Rock: Surround Your Space with Natural Beauty
Throughout history, humans have used stones to design, build, and decorate their surroundings. From the ancient Egyptian, Celtic, Chinese, and Mayan civilizations to the dawn of the modern industrialized world, rocks have played a central role in building societies around the globe. Although modern materials such as steel and iron have eliminated the need to construct buildings from enormous blocks of stone, humans are still connected in a primal way to the elemental, pure nature of rocks, and we're constantly searching for creative ways to integrate them in the spaces we occupy, both at work and home. Read More >>
Today, River rocks are highly valued for their beauty and versatility, making them an extremely popular material for use in a wide variety of residential and commercial settings, from high-rise apartments and contemporary office buildings to airports, luxury resorts, hotels, and hospitals. No matter where you go, you'll find residential and commercial spaces that feature River rocks, whether they're used in large projects—such as walls, driveways, patios, tree circles, and decks—or smaller ones, such as flower beds and planters.
River rock are among the most popular types of decorative rocks because they add a touch of natural, rustic beauty to any space, and you'll find them in a variety of sizes, from 1 inch to several inches in diameter. These river rocks have been naturally smoothed and rounded by centuries of tumbling along in the always-moving waters in rivers and streams.
Hand-selected from the most beautiful rivers in the world, our smooth polished river rocks offer long-lasting beauty, excellent drainage, and erosion control in a wide array of applications. River rock are perfect for ground cover, flower beds, and walkways, and river rocks add a touch of vibrant natural color and brilliance around water gardens, ponds, and swimming pools.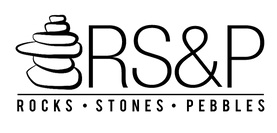 RS&P Rock Stone & Pebbles is a landscape rock and supply superstore servicing commercial and residential customers since 2016. We specialize in drought-tolerant landscaping and building materials such as River Rocks, Mexican Beach Pebbles, Cobble, and more!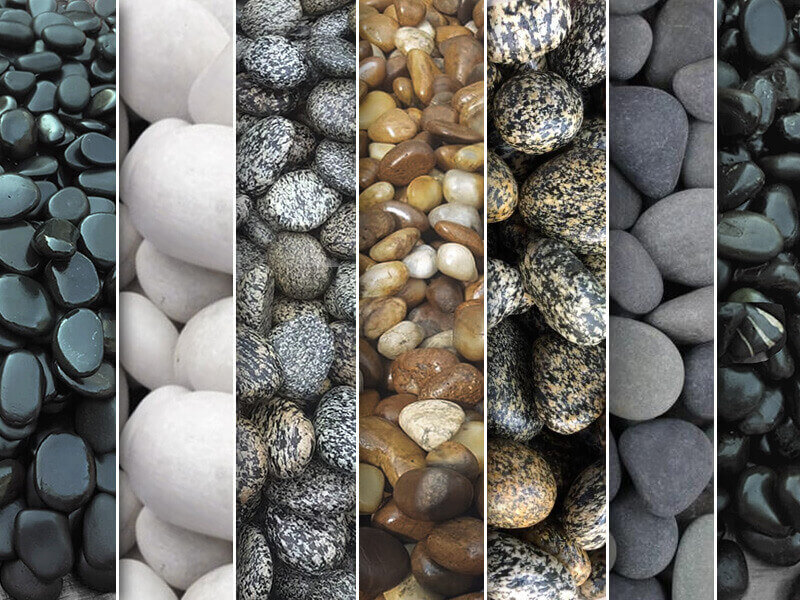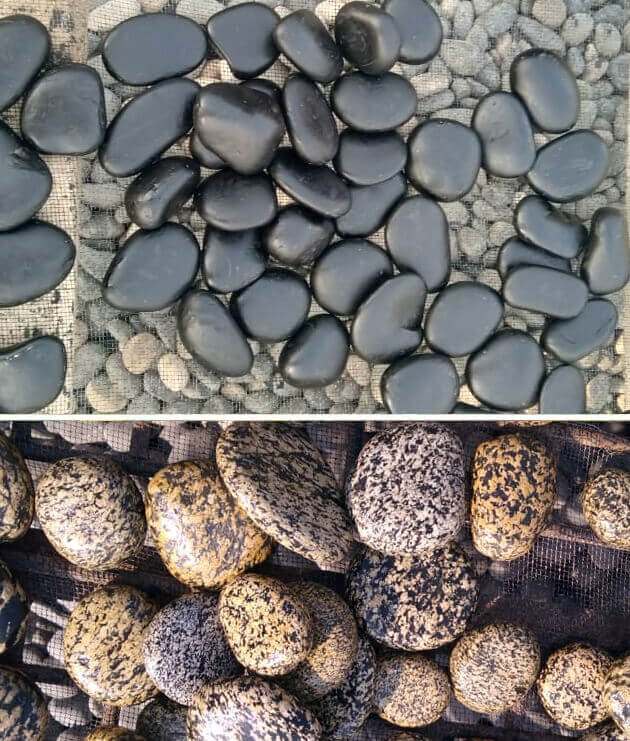 Mexican Beach Pebbles Add Subtle Elegance to Any Space
Mexican beach pebbles are extremely popular because of their timeless quality that's always in style, and their versatility makes them perfect for creating a unique contemporary look in virtually any indoor or outdoor space. Mexican beach pebbles can be used for an almost endless variety of purposes. They're the ideal material for ground cover, and they're particularly well suited for replacing turf and creating landscapes that require little or no irrigation. Homeowners can use these versatile pebbles to design pathways and driveways, fill planters, create beautiful pond accents, construct stunning dry stream beds, and add a burst of visual interest to flower beds, decks, patios, and water features of all kinds.
With rounded surfaces worn smooth by pounding surf, Mexican beach pebbles come in a variety of shapes, sizes, and muted hues, making them the ideal choice for any type of customized landscape design. When you're looking for a cost-effective way to add subtle depth and rich color to both large and small landscaping projects, Mexican beach pebbles are one of the most versatile ways to introduce a unique touch of modern elegance to any indoor or outdoor space. We carefully select our Mexican beach pebbles from the finest beaches to offer a huge selection of sizes, shapes, and colors.
RS&P Rock Stones & Pebbles in your yard to reduce water usage!
Better known as river rock, garden stones or beach pebbles, cobbles are available in a wide variety of sizes and colors. The difference between cobbles and pebbles is their size: pebbles are generally 2.5 inches or smaller; cobbles can be 2.5 to 10 inches across. Defined by their rounded shape, cobbles and pebble rocks are used for dry stream beds, ground cover, around plants, as natural dividers or to visually accent a landscape design. Read More >>
Landscaping with river rocks and beach pebbles will reduce your reliance on water usage during years of drought. Using RS&P Rock Stones & Pebbles can help you save money over the long run and reduce maintenance in your yard. Desert landscaping designs and xeriscaping can decrease your water usage by 40-75% depending on the amount of pebbles and rocks laid in your home or commercial property. Use beach pebbles and landscape rocks instead of installing grass lawns in your front and backyard.
Beach Pebbles Offer Endless Creative Possibilities
Mother Nature creates beach pebbles slowly over many, many years. Powerful ocean waves wear away the jagged edges of rocks to form and deposit these smooth, rounded pebbles on beaches around the world. Their varying sizes and shapes tell countless unique creation stories, imbuing them with a mysterious, energetic quality that inspires wonder, whether they're scattered along the seashore, meticulously arranged in patterns carefully designed to accent busy commercial spaces, or lovingly positioned to add character and beauty to a home's exterior.
Beach pebbles are one of the most elegant and versatile types of decorative materials available, and they're perfect for a variety of indoor and outdoor projects, from construction to landscaping to adorning patios and decks. Because of their wide variety of sizes and colors, they can be used to provide cover for driveways and pathways, add dramatic visual contrast to lawns and plant containers, accent pools and other types of water features, create magical Zen gardens, and even build dry river beds in unique curved patterns.
We offer premier beach pebbles in a wide variety of sizes and colors. With locations on both the East and West Coast, we quickly and efficiently fill orders of all sizes, from single pallets to numerous truckloads, providing the most reliable service in the industry for both commercial and residential customers.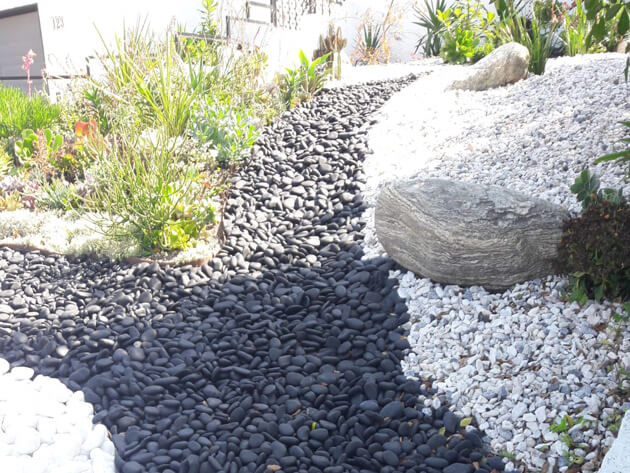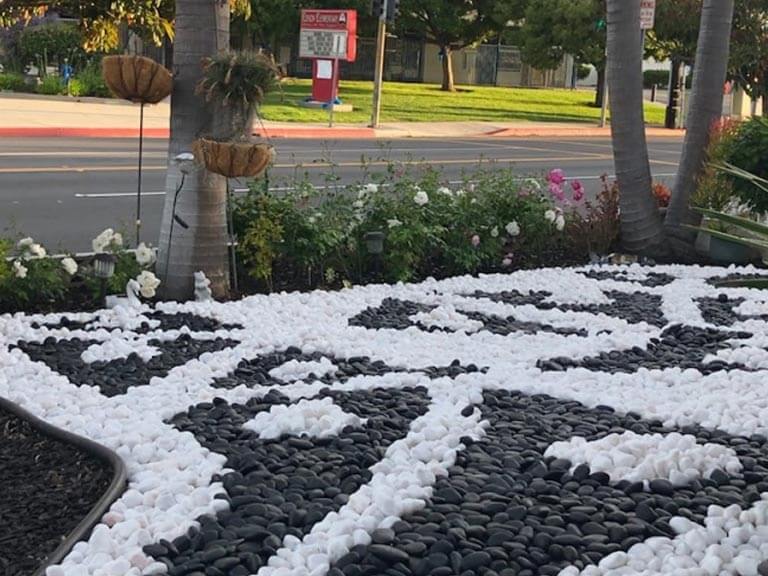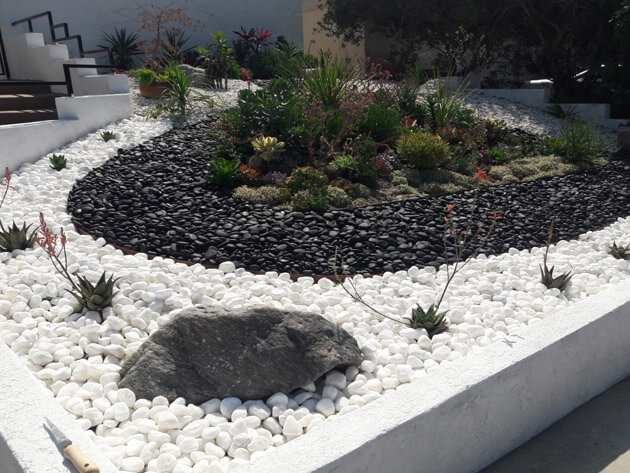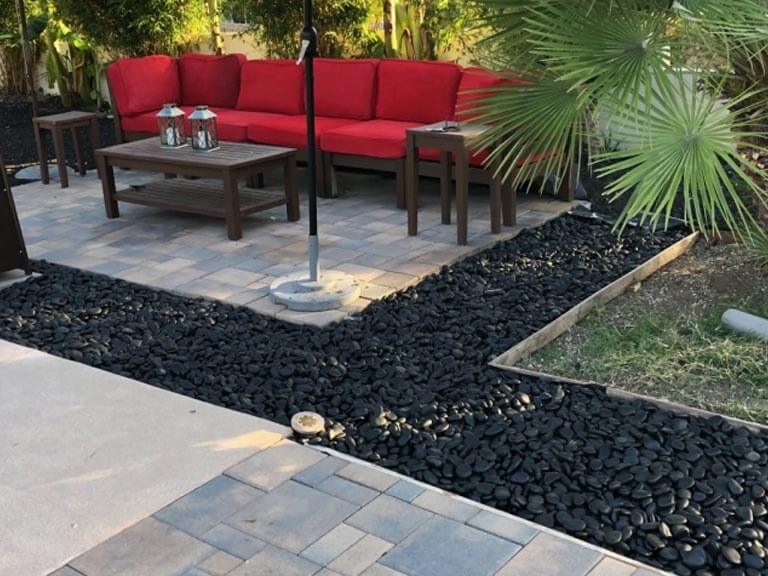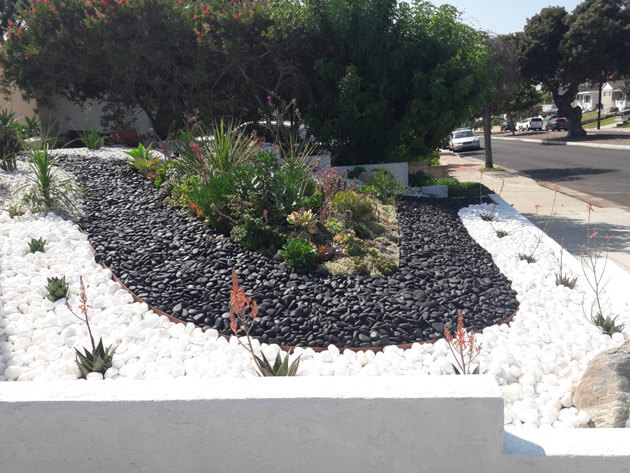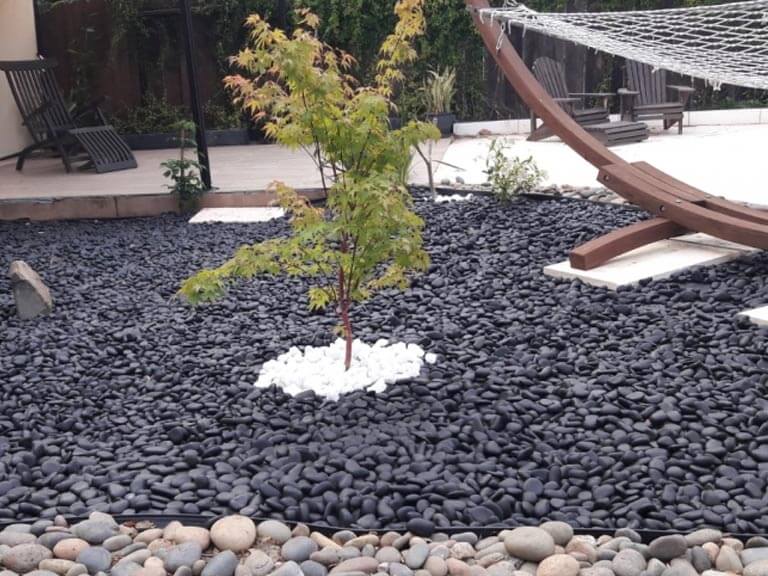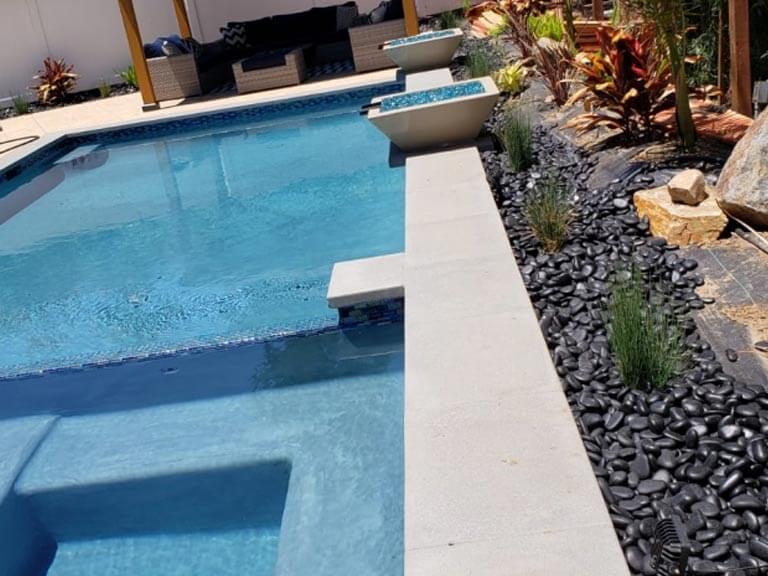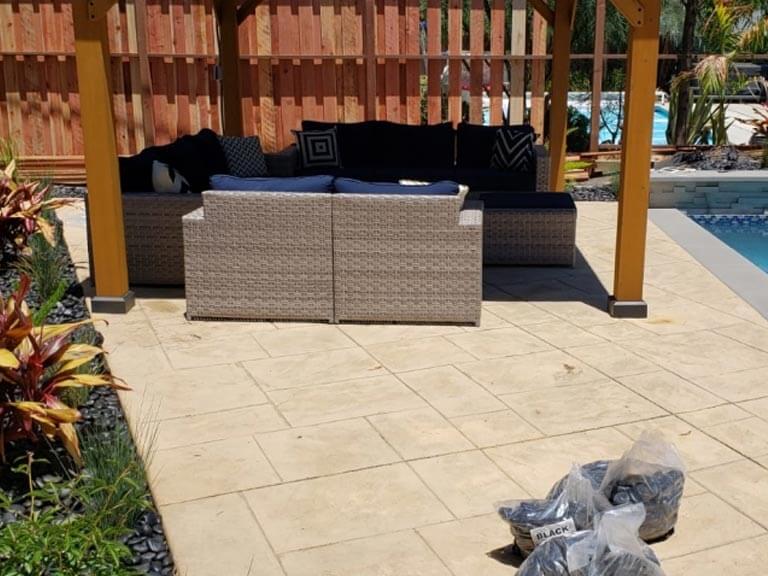 We work with big and small.
We love what we do and, therefore, try our best to
ensure our customers are always satisfied with our products. If you are a homeowner, landscape architect, designer, or landscape company you can count on us for premium products for all your projects.
Rock Stone and Pebble team, went above and beyond to accommodate my design and landscape desires. They added flair to the design and made sure to provide high quality stones. Thank you.
RS&P we're really easy to work with, knowledgeable, and provided fast and efficient service. They had a unique set of products and good pricing. Their friendly team members answered all my questions and the owner even went above and beyond, by sending me extra rocks when my project fell short of what I was told I needed. I will definitely be using them again and I would recommend them to anyone with rock and stone needs!
RS&P not only has the best product, but also the best customer service and shipping. Within two days of ordering, FedEx delivered at my door. The pebbles were packaged beautifully in bags of 40lb increments inside of a super sack.
Great dealing with them! Great deal. On time! looks great.
Delivered product as expected. Prompt and very responsive to questions and concerns. Will definitely do business with Rock, Stone and Pebbles again!
The product and personalized service is amazing. The jet black pebbles are the perfect mulch for decorative planting beds. The owner, Zia, is super concerned about having satisfied customers which is priceless in this day and age.