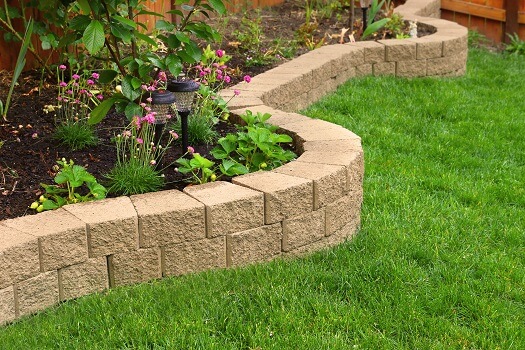 According to a 2006 report published by the American Society of Landscape Architects, the right landscaping design can boost property values by as much as 20 percent, particularly when it includes nice hardscaping features. Hardscaping refers to ornamental features other than plants and other live species suitable for gardens. For example, decorative rocks that delineate a koi pond would be considered hardscaping, while the floating aquatic plants are elements of softscaping. 
The right mix of hardscaping and softscaping can do more than just increase property values. It can also attract prospective home buyers with deeper pockets. When your hardscaping project calls for decorative rocks, pebbles, slabs, boulders, or stone veneers, you may need adhesive to keep them in place. With this in mind, here are some of the best adhesive products you can use.
Eclectic Products E6000 Craft Adhesive
This clear glue is made with an advanced epoxy formula that forces it to level itself as you apply it. E6000 is a brand sold at major arts and crafts retailers. It's rather popular and pricier than others listed here. One of the advantages of E6000 glue is that it can adhere to just about any surface, which makes it ideal for working with materials that have extremely smooth surfaces, such as black polished pebbles. The higher cost of E6000 makes it not so adequate for larger projects such as garden paths covered in beach pebbles.
3M Marine 5200 Sealant
While this adhesive is normally used for boat maintenance, it has some properties landscape architects can appreciate. Once this adhesive dries and cures, which usually takes 12 hours, it will provide a bonding effect that can last for decades even if the materials are subject to vibration, stress, impact, and extreme weather conditions. The maximum temperature that 3M Marine 5200 can withstand is 160 degrees Fahrenheit. This special sealant cannot be stored for too long after the tube is opened, so you'll need to use as much of it as possible to avoid spoilage.
Loctite PL 500 Landscape Block Adhesive
Many contractors use the Loctite brand for various construction purposes, but PL 500 is specifically formulated for landscaping projects. You really can't go wrong with this reliable adhesive, which dries in less than 20 minutes even on cold winter days, but it will take a few days to fully cure. This Loctite adhesive comes in an off-white color that can be painted over.
SRW Vertical Instant Lock
This is the adhesive you want when working with stone veneer panels. As its name suggests, SRW bonds materials almost instantly thanks to its high viscosity and quick-acting properties. In addition to being a good choice for installing stone veneers, SRW is also good for other landscaping projects that feature vertical lines or inclinations—for example, creating a geometric pattern with small white pebbles that are attached to large decorative boulders. 
No matter what kind of landscaping project you're planning, decorative rocks and beach pebbles can give it additional depth, character, and beauty. Whether you're looking for an assortment of river rock or the highest-quality Mexican beach pebble, reach out to the experts at RS&P Rock Stones & Pebbles, a premier river rock and supply superstore. To learn how we can help you create the landscape of your dreams, call us today at (866) 380-0770.